Ceramic Coating Overvew, Benefits & FAQ
Many of us have fond childhood memories of our fathers spending hours in the driveway, carefully waxing the paint of the family car to a high-gloss shine. In this day and age, there's a new, longer-lasting way to protect your car's paint and give it a deep, lustrous shine. Ceramic coating is an in-depth process that protects your car's paint better longer than any wax could ever hope to – and with a more impressive shine than you've ever seen. Ceramic coating is one of many services we offer here at Blue Grass MOTORSPORT, and, when paired with paint protection film, can protect and preserve your investment for years to come. Read on to learn how ceramic coating works – and how it can help your car look its best for the long haul.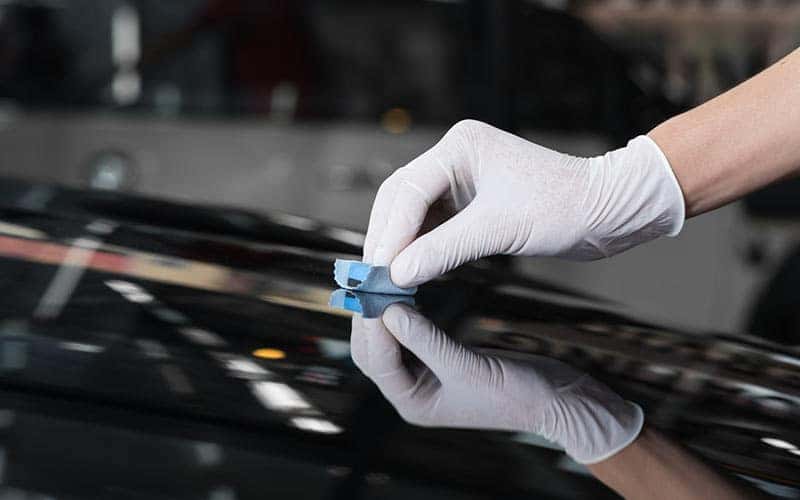 What is Ceramic Coating?
Ceramic coating is a clear coating made up of microscopic chemical polymers. Once applied to your paint, it forms a chemical bond to create a shield against dirt, dust, water, and small scratches. In some ways, it can behave almost like an additional layer of clear coat, resulting in a finish that looks deeper and shinier. Like wax, it makes your car's paint feel very slick to the touch – so slick, in fact, that dirt, dust, and other small particles can't even stick to the surface. Pant isn't the only thing that can be ceramic coated, though. Ceramic coating can also protect unpainted, textured plastic trim found on many new cars, and can even be used to protect wheels from brake dust and other road grime.
---
How is Ceramic Coating Applied?
Applying ceramic coating is a long, painstaking process. First, your car must be deep-cleaned to remove contaminants, followed by a special clay bar treatment to remove stubborn particles that are embedded in the paint. Next, a light polish removes small scratches and swirls and the car is cleaned once again before the ceramic coat is applied. Applying the ceramic coating is a painstaking process that requires care, patience, and expertise to ensure that it is applied correctly. If a mistake is made, the ceramic coating must be stripped off with a polisher and re-applied. Once applied, it must cure for several hours before it can be exposed to water or touch. The entire process, excluding curing, can take several hours, or even a full working day in many cases.
---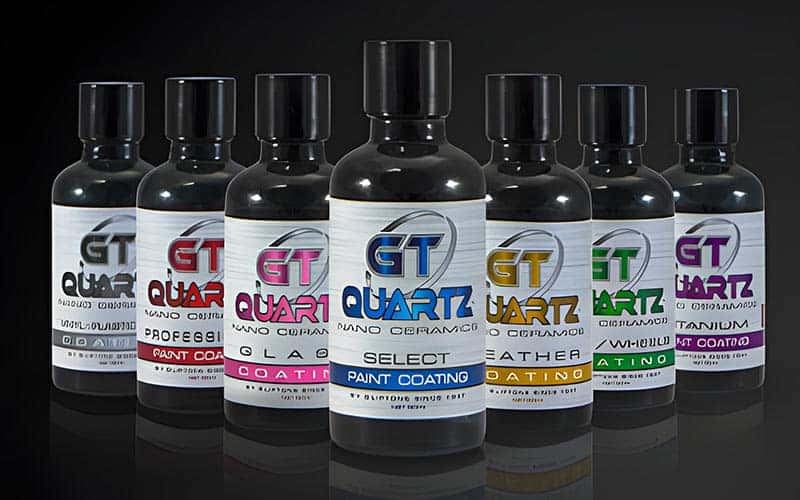 What Brand of Ceramic Coating Do You Use?
You've likely seen many varieties of car wax on the shelf at the auto parts store, at many different price points, and everyone from weekend warriors to professional detailers has an opinion about which is best. Ceramic coating is similar. There's a dizzying array of products on the market, but due to the effort and expense involved, it's prohibitive to test every brand and find out what works best. Thankfully, we did the hard work for you, and selected a product that balances durability, longevity, overall quality, and price. We use Gliptone GT Quartz, a product that combines nanotechnology (extremely small particles) with silicon dioxide, also known as quartz. The infusion of quartz creates a durable barrier that protects your paint while enhancing its shine. Gliptone, Inc. has been manufacturing and selling car cleaning chemicals since 1947, so they know a thing or two about making your car shine.
---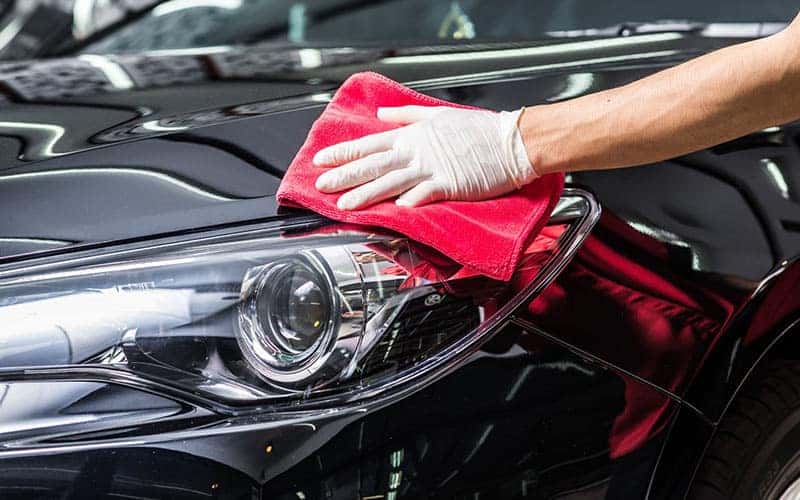 How Long Does Ceramic Coating Last?
While traditional carnauba wax will only protect for a few months, a properly applied, high-quality ceramic coating such as GT Quartz will last for several years. In fact, many professional quality ceramic coatings are guaranteed for five years, or, in some cases, even more. Gliptone works with facilities like Blue Grass MOTORSPORT to ensure that our detailing technicians know how to apply the coating properly so that it can last for many years. Blue Grass MOTORSPORT is proud to be a Gliptone Authorized Application Center. Simply put, we're not just the car wash up the street – we're trained experts who can keep your car looking like new.
---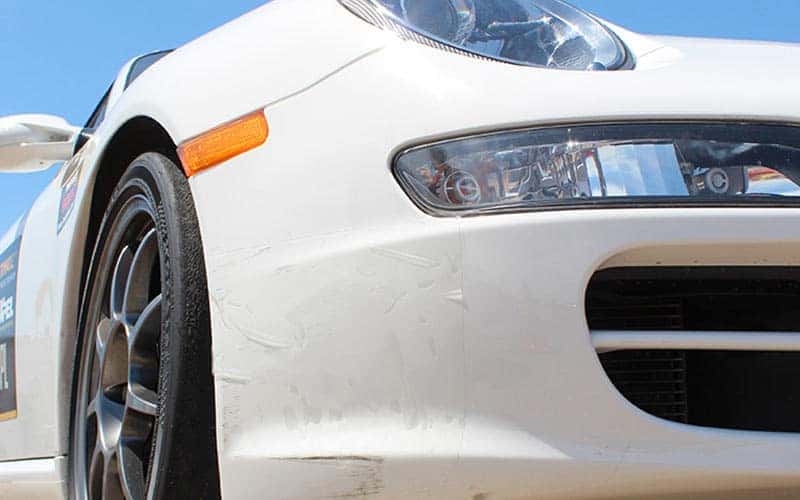 What Can't Ceramic Coating Do?
We've spent a lot of time talking about the borderline miraculous things that ceramic coating can accomplice for your vehicle. Ceramic coating can repel water, dust, and dirt, and even protect your paint from small scratches. However, it won't protect your car from rock chips, deep scratches, or door dings. For more comprehensive protection, we highly recommend that you pair your ceramic coating with clear paint protection film, which is another service we offer here at Blue Grass MOTORSPORT. Regardless, it's not recommended to take your car through automatic car washes that use abrasive brushes or harsh chemicals. Your ceramic coating is not designed to stand up to that kind of abuse – gentle hand washing is best. However, since dirt and dust won't stick to your paint as easily, your car will stay cleaner longer.
---
Can You Tell Me More About Paint Protection Film?
Paint protection film (PPF), also known as clear bra, is a clear, thin adhesive film that is placed over certain painted parts of your vehicle to protect from rock chips and scratches. The film is self-healing, with small scratches and scuffs smoothing out in the sun. Like a quality ceramic coating, the film is guaranteed for many years. You'll most frequently find it placed on the front bumper, the leading edge of the hood, and the mirror caps to prevent rock chips. Another popular option is paint protection film in the door cups to prevent scratches from jewelry, and a strip of film on the rear bumper to protect from accidental scrapes when loading and unloading. Every car is a little different, so be sure to talk to our experts about the best clear bra options for protecting your vehicle.
---
Learn More About Ceramic Coating
Ready to take the next step toward protecting your investment? Simply click the logo of the dealership you wish to take your car to, and we will take you to the appropriate page where you can learn more about the process and book an appointment. We look forward to making your car look its best.