Certified Pre-Owned vs Non-Certified Used Cars

If you're shopping for a pre-owned car, you're probably wondering what the difference between a typical used car and a certified pre-owned model is. While sometimes used interchangeably, these two types of pre-owned vehicles have different perks and advantages worth highlighting. To help clear up the difference between a used car and a certified pre-owned car, our team at Blue Grass Motorsport is here to help! You'll have all the information you need to make an informed decision when it comes time to purchase your next used car.
What's the Difference Between Used and Certified Pre-Owned?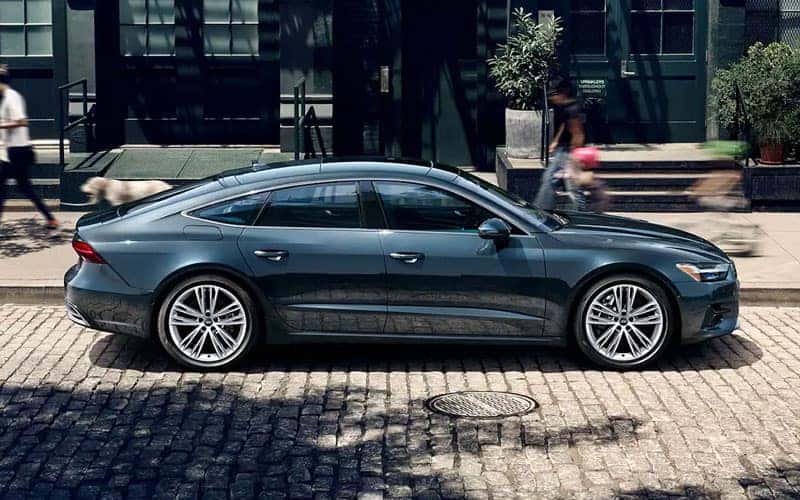 Used Vehicles
Perhaps the biggest difference between a used car and a certified pre-owned model is the price. While most used cars still receive some form of inspection prior to being made available for sale, they don't include the enhanced warranty coverage and comprehensive inspection that a CPO model will. As a result, a standard used car usually carries a lower price tag compared to an identical model that's listed as certified pre-owned.
However, you still have the option to purchase additional warranty coverage when you buy a used vehicle for additional peace of mind. Compared to buying new, choosing a used car means that you typically won't have to deal with the significant (usually up to 20%) depreciation compared to buying new. Doing your research, verifying the car has a clean bill of health from a vehicle history report, and choosing the right model can make your used car buying experience smooth and stress-free.
Certified Pre-Owned (CPO) Vehicles
Compared to a conventional used car, certified pre-owned models offer an enhanced ownership experience and greater peace-of-mind. While details vary by manufacturer, CPO models are required to undergo a much more comprehensive and rigorous inspection process in order to earn their certification. Any issues are corrected by repair or the vehicle will not be able to be listed as a CPO. As a result, you can expect a CPO vehicle to have a clean history, lower miles, and be in better overall condition compared to a regular used car.
One of the largest benefits that comes from buying a certified pre-owned vehicle is the manufacturer-backed extended warranty coverage. While not quite the same as a new vehicle bumper-to-bumper warranty, CPO warranty coverage protects against most of the same types of mechanical failures that a new car warranty covers. Additional perks of many CPO programs include roadside assistance coverage, complimentary scheduled maintenance, trip interruption protection, satellite radio subscriptions, and much more. Less expensive than buying new while including many of the same benefits, it's easy to see why certified pre-owned vehicles have grown in popularity in the past decade.
Used vs. CPO – Pros & Cons
Pros
Lower Cost – Especially when compared to buying new but also against a CPO, a regular used car represents significant value. You're protected against new car depreciation and you could buy a higher trim or a more expensive model since you're buying used.
More Options – Shopping used usually means you'll have more choices available to you on the market. You have the freedom to shop different brands, models, and trim levels both locally and within a short driving distance. Finding the right color, options, and pricepoint is much easier when shopping for used cars.
Cons
Greater Risk, Less Protection – Since you won't have the same warranty coverage as a new or CPO model, it's important that you do your homework on your vehicle of choice. Have a trusted mechanic inspect the vehicle prior to purchasing it. Buying used usually means you won't know the vehicle's true history. Do your research before buying to avoid any pitfalls.
Higher Financing Rates – The simple fact is that used cars usually have higher interest rates if you intend to finance your purchase. This is because it's more challenging to predict the value of a used car several years in the future. Be prepared to spend more in financing costs.
Certified Pre-Owned Vehicles
Pros
Warranty Protection – Different from an ordinary used car, CPO models are backed by a manufacturer warranty for additional protection. During the warranty period, you can bring your vehicle to the dealership for repairs at no cost to you.
Newer and Lower Mileage – CPO models are required to be within a certain mileage and age range to qualify for certification. This means you can expect many years of reliable performance along with exceptional value.
Rigorous Inspection – Far more extensive than a typical used car, CPO models are required to pass a rigorous inspection. Any problems will be repaired prior to being made available for sale.
Cons
Higher Cost – Since CPO vehicles include more benefits and are typically newer models with fewer miles, they cost more than an average used car. However, they still represent a tremendous value compared to buying new.
Fewer Choices – Due to restrictions regarding model year and mileage, you may find yourself having some trouble finding the exact model, color, or combination of options within the CPO program.
Used or Certified Pre-Owned? The Choice is Yours!
Now that we've covered the key differences between used and certified pre-owned models, we invite you to browse our extensive inventory of both to find the vehicle that's right for you. Regardless of your budget or driving preferences, we're confident that you'll have no trouble finding a vehicle that both your head and heart can agree on!