6 Fastest Luxury SUVs for 2023 – 0-60 Time, Horsepower, Top Speed

Few types of vehicles offer a compelling combination of prestige, power, and practicality quite like luxury SUVs. In terms of popularity, this segment has experienced rapid growth in recent years with buyers having more choices than ever before. This can make choosing the right model feel like a daunting task. Have you been wondering which model is the fastest luxury SUV? Our team at Blue Grass MOTORSPORT is here to answer your question! We've assembled our top picks for the fastest luxury SUVs, listed alphabetically for fairness. Each of these exhilarating performance SUVs is available right here across our family of Blue Grass MOTORSPORT dealerships.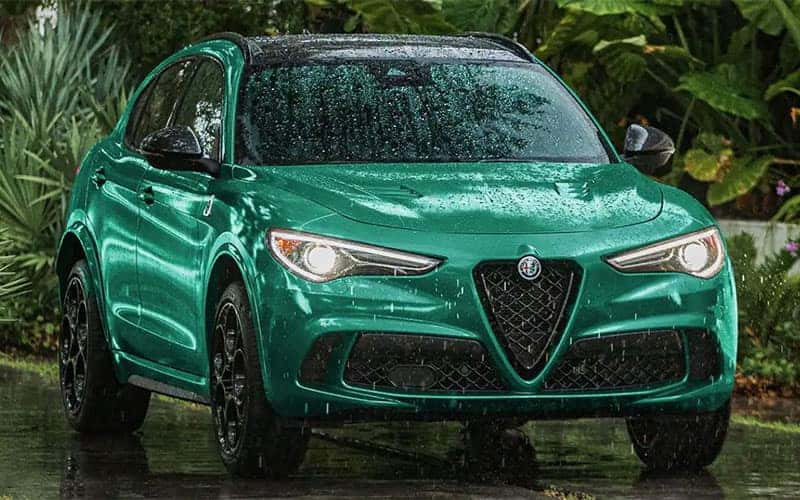 Alfa Romeo Stelvio Quadrifoglio
Starting at $86,850 MSRP
Horsepower – 505
0 to 60 MPH – 3.6 Seconds
Top Speed – 176 MPH
Quintessentially Italian and infused with race-winning performance, the Alfa Romeo Stelvio Quadrifoglio has built its reputation by shattering records on race circuits all across the globe. Beneath the hood lies a potent 2.9-liter twin-turbo V6 engine that delivers a remarkable 505 horsepower and 443 lb-ft of torque paired to a responsive 8-speed automatic transmission. Its standard Q4 all-wheel drive system and 50:50 weight distribution provide poised handling for the Stelvio Quadrifoglio. Using Formula 1 technology, this potent SUV also comes standard with a carbon fiber driveshaft that reduces unsprung weight while improving throttle response. Other track-inspired features of the Stelvio Quadrifoglio include available Sparco® Racing Seats with full carbon fiber backplates and a dedicated Race Mode setting within the exclusive Alfa Romeo DNA Drive Mode Selector.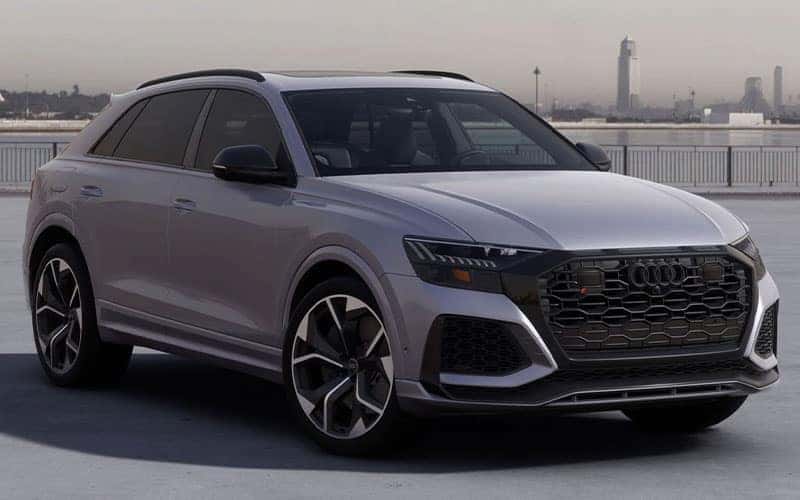 Audi RS Q8
Starting at $125,800 MSRP
Horsepower – 591 Horsepower
0 to 60 MPH – 3.7 Seconds
Top Speed – 155 MPH
Sitting atop the Audi SUV lineup, the dynamic RS Q8 is a true exhibition of track-tuned agility and blistering performance. Power comes in the form of a Turbocharged TFSI® 4.0-liter V8 engine producing an astounding 591 horsepower and 590 lb-ft of torque. Legendary quattro® all-wheel drive provides exceptional grip in all types of road surface conditions while an 8-speed Tiptronic® automatic transmission delivers lightning-fast gear changes. Helping to transfer its immense power to the road is a standard quattro® sport rear differential and a specialized RS-tuned adaptive air suspension featuring active roll stabilization. Massive ventilated front and rear disc brakes, measuring 16.5 and 14.6 inches respectively, help slow the immense power of the RS Q8. Interior highlights include the award-winning Audi virtual cockpit plus digital display featuring dedicated RS Performance and RS Sport modes, RS Sport seats, and Carbon twill matte inlays.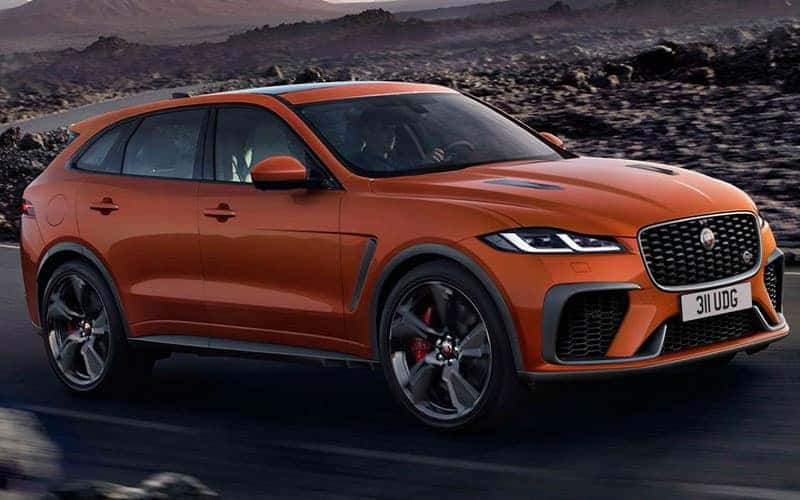 Jaguar F-PACE SVR
Starting at $89,500 MSRP
Horsepower – 542 Horsepower
0 to 60 MPH – 3.8 Seconds
Top Speed – 178 MPH
As the flagship performance SUV of the Jaguar brand, the exhilarating F-PACE SVR delivers an unforgettable experience both on and off the track. Powering the F-PACE SVR is a pulse-pounding 5.0-liter supercharged V8 engine that cranks out an astonishing 542 horsepower and 516 lb-ft of torque. Going beyond sheer brute force, this performance SUV is engineered with innovative tech features like its Dynamic Launch feature – helping it rocket from 0 to 60 MPH in a blistering 3.8 seconds on its way to a top speed of 178 MPH. Sleek 21-inch alloy wheels wrapped in performance tires perfectly complement the track-inspired red brake calipers of the F-PACE SVR. Exterior design cues that separate the SVR from the rest of the F-PACE model range include an exclusive SVR body kit that provides a race-inspired look. 14-way Performance front seats, a unique SVR steering wheel, and an Interactive Driver Display are three interior highlights that help instill a connection between driver and machine inside of the Jaguar F-PACE SVR.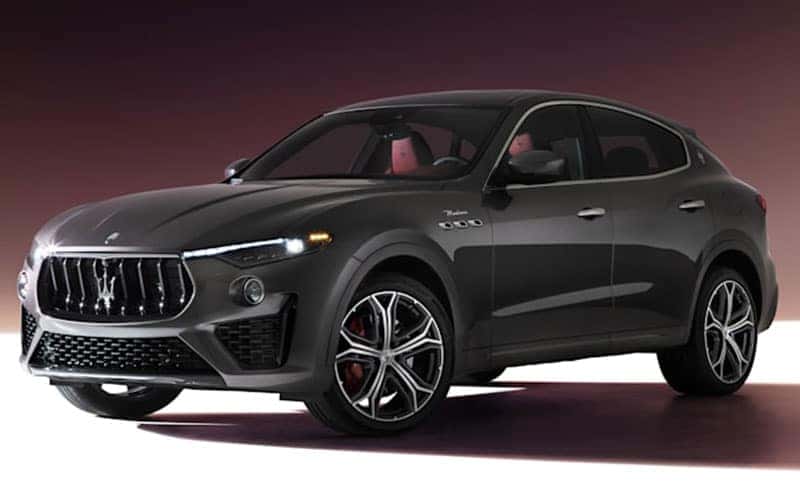 Maserati Levante Trofeo
Starting at $167,000 MSRP
Horsepower – 580 Horsepower
0 to 60 MPH – 3.8 Seconds
Top Speed – 187 MPH
With a namesake paying homage to an intense wind that delivers spectacular force during a raging storm, the Maserati Levante Trofeo provides a visceral experience that no other performance SUV can match. The seductive roar of its potent 3.8-liter twin-turbo V8 engine gets your adrenaline pumping from the moment you press the ignition switch. Drivers can unleash all 580 horsepower from this Italian SUV as they rocket to a top speed of an astonishing 187 miles per hour. Thanks to a standard all-wheel drive system, 0 to 60 takes only a matter of 3.8 seconds as you climb through all 8 speeds of its responsive automatic transmission. Step inside its driver-focused interior to discover a combination of impeccable Italian design and track-tested features. The Trofeo emblem is proudly embossed into the supple leather upholstery of the front seats while a 3D matte carbon fiber weave pattern adds to the bespoke feel of the interior. Authentic carbon fiber also is incorporated into the exterior of the Levante Trofeo, helping the fastest Maserati SUV ever produced stand out from the ordinary.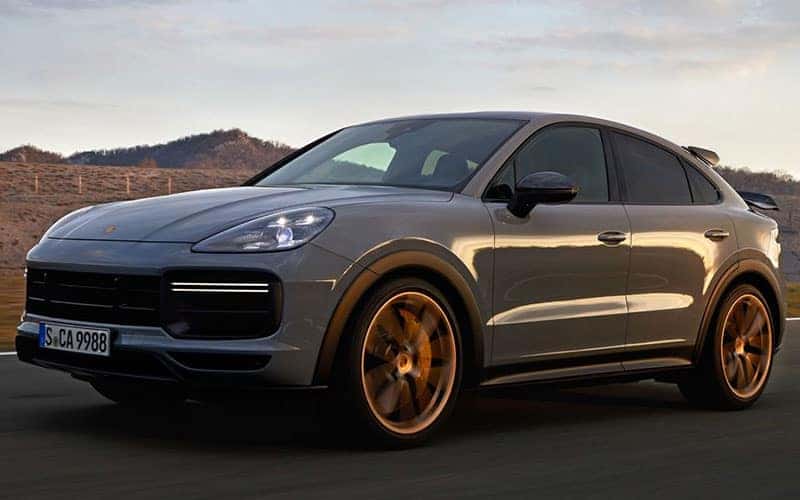 Porsche Cayenne Turbo GT
Starting at $188,700 MSRP
Horsepower – 631 Horsepower
0 to 60 MPH – 3.1 Seconds
Top Speed – 186 MPH
Often credited with kickstarting the performance luxury SUV segment, the Porsche Cayenne remains one of the most instantly recognizable and intensely coveted nameplates in its class. Never content with success, the Cayenne Turbo GT pushes the limits of what's possible through the use of motorsport-inspired engineering. Elevating performance to new heights, the Cayenne Turbo GT is equipped with a 4.0-liter twin-turbo V8 engine that delivers a jaw-dropping 631 horsepower, 626 lb-ft of torque, and a top track speed of 186 MPH. In a remarkable 3.1 seconds, you'll reach 60 MPH in essentially a blink of an eye. Race-inspired design elements are highlighted by a titanium sport exhaust system, carbon fiber rear diffuser, carbon fiber roof spoiler, 22-inch GT Design wheels with performance tires, and Porsche Dynamic Chassis Control (PDCC). Alcantara® suede upholstery, steering wheel accents, and authentic carbon fiber trim accents are found throughout the cabin to further bolster its race-proven attitude. Never settling for second place is what's made the Porsche Cayenne Turbo GT the ultimate performance SUV.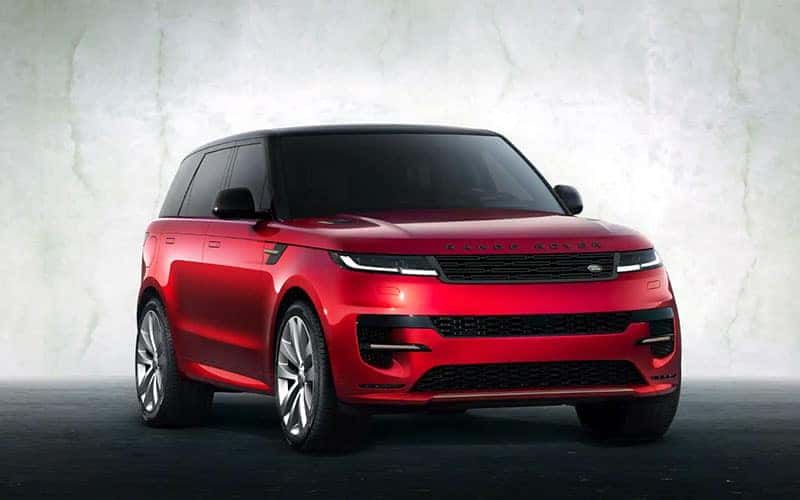 Range Rover Sport
Starting at $83,000 MSRP
Horsepower – Up to 523 Horsepower
0 to 60 MPH – 4.3 Seconds
Top Speed – 155 MPH
Known for both prestige and off-road prowess, the Land Rover brand has become synonymous with go-anywhere performance and exclusivity. However, the Range Rover Sport proves that this iconic brand is capable of producing remarkably fast performance vehicles as well. This bespoke SUV is powered by an available mild-hybrid powertrain and 6-cylinder engine engine that delivers 523 horsepower. This precision-crafted powertrain helps the Range Rover Sport accelerate from 0 to 60 in just 4.3 seconds on the way to a maximum speed of 155 MPH. Unique Semi-Aniline Leather seats inside the cabin provide the perfect blend of support and comfort, complementing the upscale feel of the interior. Both inside and out, the Range Rover Sport provides a truly unforgettable experience for performance luxury SUV shoppers.